As you loyal DirtomomanDoc email subscribers know, the Hometown Premiere is scheduled for
Thursday, 4/25, 7:15pm at the Byrd.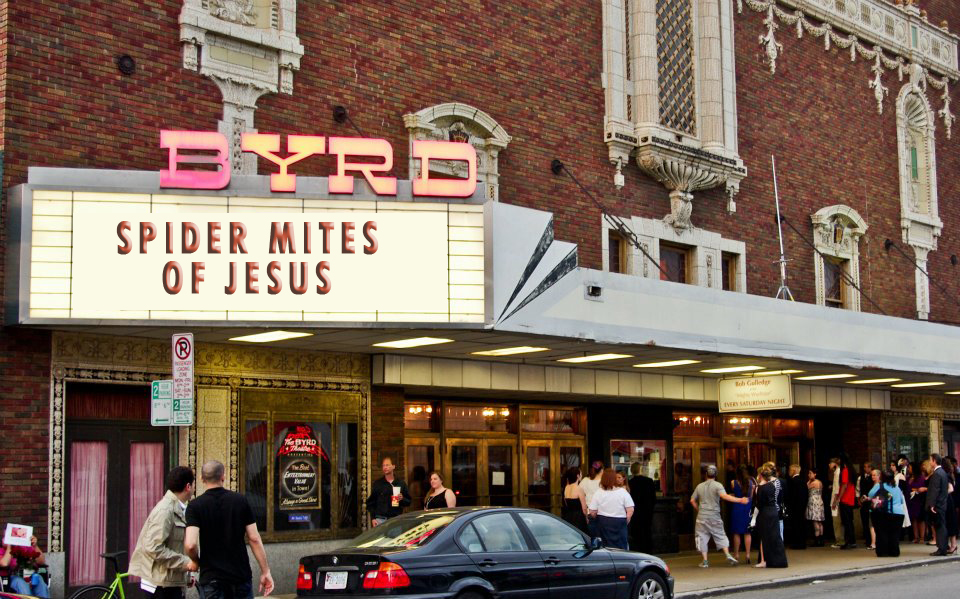 You're the first to get this notification:
Looking forward to seeing you there!
PAINT ME, BITCH!
We're kicking off April with a month-long art show at Gallery 5 (It's also their 14th Anniversary celebration). This will feature:
– Several portraits of Donnie by local artists.
– Photos by Alice McCabe from her calendar and other life events.
– Matt Lively's illustrations from the doc (like the one above).
First Friday, April 5

6-7pm Private Opening for our friends (you included)
8-Midnight Public Celebration ("After Hours" PLF dance party til 2am)

Click here to visit the Facebook page
EAT ME, BITCH!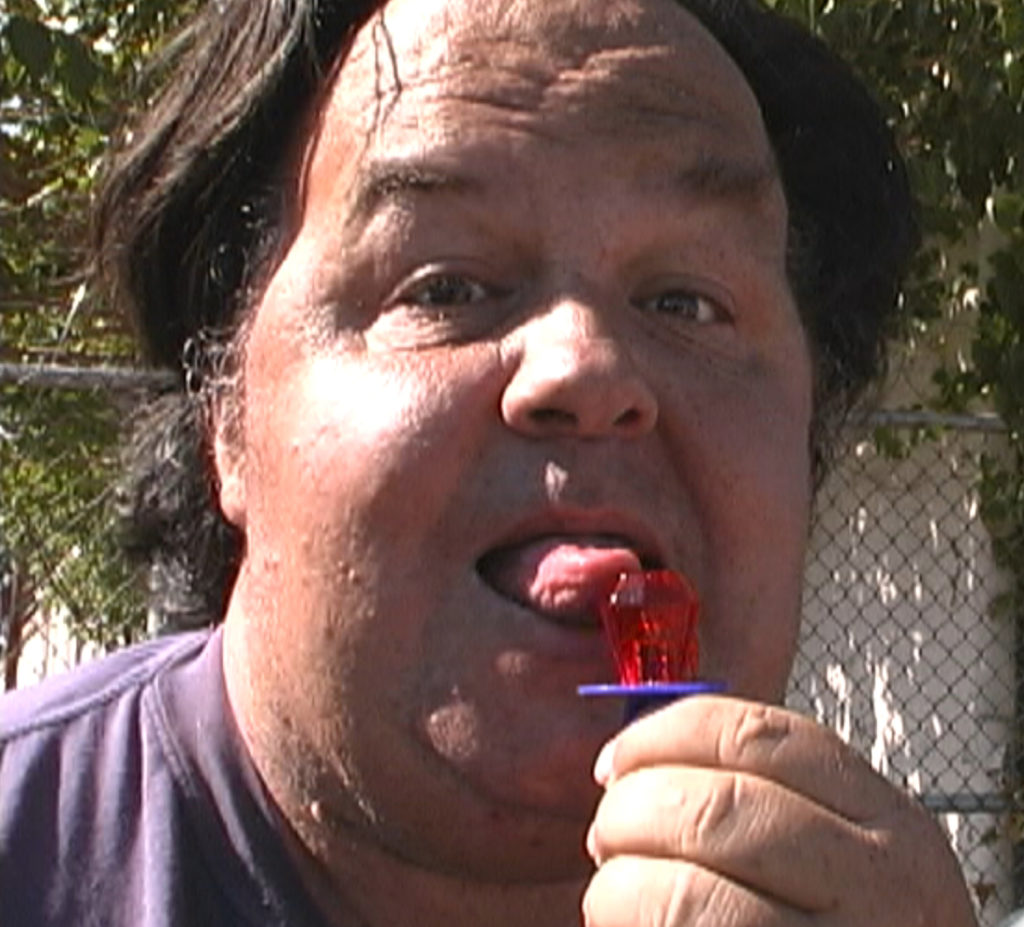 As any Dirtwoman fan knows, Donnie grew up in Oregon Hill, where he was notorious for peeling garlic at Mamma Zu's (and selling flowers out front during dinner). Restaurant owner Ed Vasaio and Donnie's friends are hosting a special benefit for Massey Cancer Center.
Sunday, April 7 from 6-8pm.
Mamma Zu's
EAT ME, BITCH! will feature:
– A buffet of the restaurants fabulous dishes (and cash bar)
– Exclusive clips from the doc
– The unveiling of the Dirtwoman/Donnie Corker memorial plaque, which will be implanted in the sidewalk out front.
Click here to make your reservations. (Tickets are $50)
INFORMATION ON SALES FOR TICKETS TO THE DOC COMING SOON (and you'll be the first to know).
Dirtwoman will be exposed (!) to people in 2 sunny states during the coming months.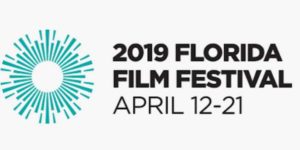 SPIDER MITES will have 2 screenings at the FLORIDA FILM FESTIVAL in April:
Sunday, 4/14 at 6pm (Regal Winter Park Village)
Wednesday, 4/17 at 9:30 pm (Enzian Theater)
I'll be there for Q&A after both showings.
In September I'll be travelling to California for CINEMA DIVERSE: THE PALM SPRINGS LGBTQ FILM FESTIVAL. If you have friends in either city, give 'em the heads up!