What may be the last film festival (in the US anyway) took Donnie to Atlanta for OUT ON FILM
Two friends who used to live in Richmond (see below) came to share the experience, plus a former RVA couple who moved to Atlanta showed up to share the memories.

"gloriously profane and wonderfully engaging"
While we were there, I got another great review from DAILY FILM FIX (7/10).
Click here to read it.
---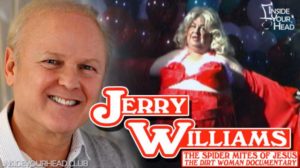 I also spent almost an hour chatting with Neal Jones for his website INSIDE YOUR HEAD.
---
Meanwhile, Dirtwoman made her first visit to South Africa (unaccompanied by me) at the Durban Gay & Lesbian Film Festival on September 28.