I returned to my home state April 13-20 for the Florida Film Festival. The audiences at both showings embraced the film and Dirtwoman, which is especially gratifying since Orlando's not Donnie's stomping ground.
Two students (Carly and Dakota) in a Film Marketing and Distribution class at Central Florida University were assigned to be my advance publicity team. Here's the exit interview video they created after the first show.
They also organized a drag show to cap off the second showing featuring Annie Mae, Draggedy Anne and Waka Shame. Click here for highlights.
I also participated in a panel of filmmakers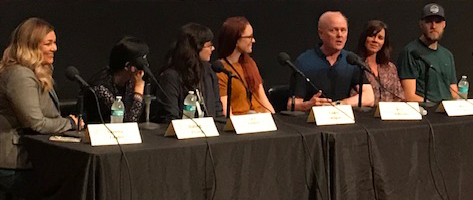 Matthew Moyer of Orlando Weekly gave me my first review:

TOMORROW NITE is the Hometown Premiere (and we don't expect another showing in RVA til November)!
If you haven't gotten tix yet, click here.